Journey to the Land of the Bible
OVERVIEW
Join Worship 24/7 on a life-transforming journey January 7 – 18, 2025, as you immerse yourself in the sights, culture, and breathtaking landscapes of the Holy Land! The Bible will come alive in ways you never thought possible; and your daily walk, prayer life, and understanding of Scripture will be forever changed.
TOUR HIGHLIGHTS
The community feeling of a small and intimate group

Special communion service at the Garden Tomb

Opportunity for baptism or re-dedication in the Jordan River

Boat ride across the Sea of Galilee on a replica from Jesus' time

A pilgrimage to Bethlehem, the city of Jesus' birth

Time for prayer at the Western "Wailing" Wall in Jerusalem

Walking the very roads on which Jesus walked!
MORNING STAR TOURS
Worship 24/7 is partnering with Morning Star Tours to coordinate and facilitate this adventure, specializing in transformational tours for churches, ministries, and academia.  Find out more about their organization at MorningStarTours.com
David Harms serves as the Founder and General Manager of Worship 24/7, a radio network based in Portland, Oregon. In addition to oversight of the overall ministry, David is also the Worship Host heard every morning. He has been to Israel once before where a highlight was leading a bible study on the Mount of Beatitudes. He and his wife Barbara have been wanting to return ever since.
With its mission "To Ignite a Passion for God through Worship", taking listeners and friends of Worship 24/7 to Israel is part of fulfilling that mission. With you, we are excited to watch the words of scripture come alive as we worship, study, and learn from a Bible teacher (TBD) on this journey to the Holy Land.
TUESDAY, JANUARY 7 - Depart the U.S.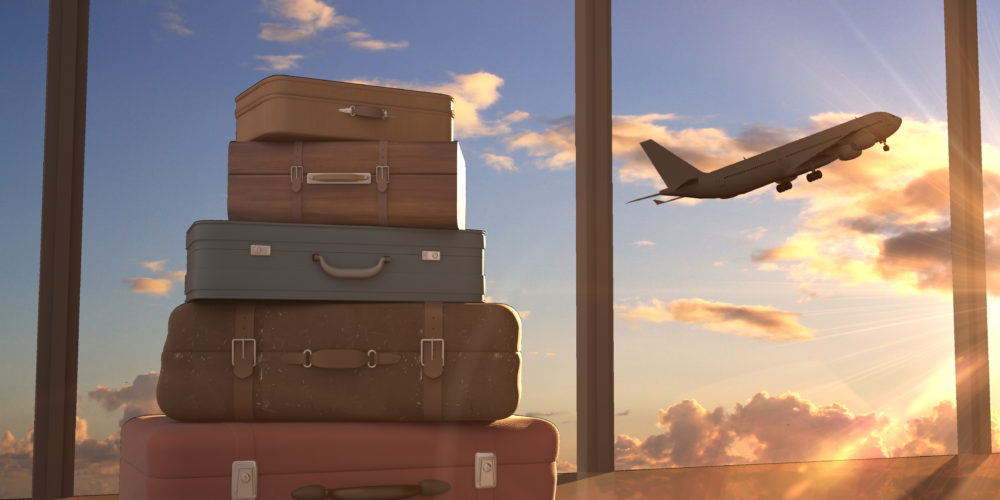 Our spiritual adventure begins as we depart from the U.S. for our long-awaited destination!
---
WEDNESDAY, JANUARY 8 - Arrival into Israel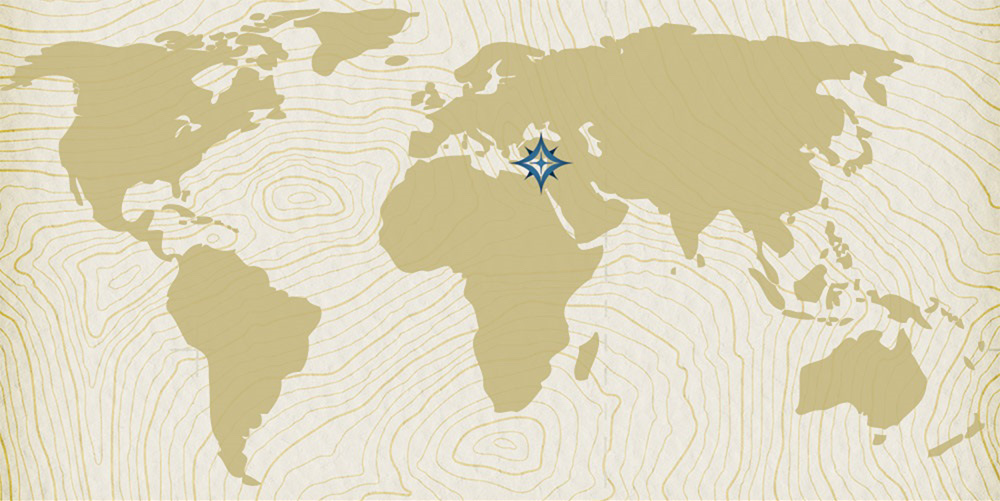 YOUR DAY INCLUDES:
Arrive Tel Aviv (TLV) - you will be met at the airport and transferred to your hotel

Welcome Dinner - enjoy dinner and fellowship as you rest and prepare for the incredible journey awaiting you!
OVERNIGHT: Vert Lagoon Netanya – Netanya
---
THURSDAY, JANUARY 9 - Caesarea by the Sea
YOUR DAY INCLUDES:
Caesarea - the place where Peter first took the gospel to the Gentiles, and where Paul was imprisoned and evangelized to his captors

Caesarea Aqueducts - the ruins of a Roman aqueduct built to supply the ancient city of Caesarea with fresh water

Mount Carmel - the mountain on which Elijah confronted the prophets of Baal

Megiddo - a strategic city overlooking the gathering place for the world's end-time armies (Armageddon)

Mount Arbel - a stunning vista of the Sea of Galilee and sites of Jesus' public ministry
OVERNIGHT: Magdala Hotel – Migdal
---
FRIDAY, JANUARY 10 - Around the Sea of Galilee
YOUR DAY INCLUDES:
Boat Ride – Sea of Galilee - sail the Sea of Galilee in a replica of a boat from Jesus' time

Ancient Galilee Boat - a fishing boat dating back to the 1st century, discovered on the shore of the Sea of Galilee

Mount of Beatitudes - the traditional place where Christ delivered His message on the Beatitudes

Capernaum - the town and synagogue where Jesus preached during His Galilean ministry

Baptism – Yardenit - a unique opportunity to be baptized or re-dedicated in the Jordan River

Magdala - the hometown of Mary Magdalene and a newly discovered archaeological site. Visit the only first-century synagogue to have been found around the Sea of Galilee.
OVERNIGHT: Magdala Hotel – Migdal
---
SATURDAY, JANUARY 11 - Northern Israel
YOUR DAY INCLUDES:
Tel Dan - the northernmost city of Israel and the location of one of King Jeroboam's golden calves

Banias Waterfall - one of the headwaters of the Jordan River

Caesarea Philippi - where Peter professed, "Thou art the Christ, the Son of the living God."

Golan Heights - a view of Paul's route to Damascus and the site of recent conflicts between Israel and Syria
OVERNIGHT: Magdala Hotel – Migdal
---
SUNDAY, JANUARY 12 - Down to the Dead Sea
YOUR DAY INCLUDES:
Beth She'an / Scythopolis - the ruins of a Roman city, and the site where the Philistines displayed the bodies of King Saul and his sons

Spring of Harod - the place where Gideon chose his 300 men for battle

Qumran - the desert caves where the Dead Sea Scrolls were discovered

Jericho - the first Canaanite city the Israelites conquered in the Promised Land
OVERNIGHT: Isrotel Nevo Hotel – Dead Sea
---
MONDAY, JANUARY 13 - The Judean Wilderness
YOUR DAY INCLUDES:
Masada - the impenetrable fortress where Jewish zealots made a final stand in their revolt against Rome

Ein Gedi Oasis with Hike - hike across streams and rocks to the caves at Ein Gedi where David, in his exile, encountered King Saul

Swim in the Dead Sea/ Free Afternoon - experience the most floatable body of water in the world
OVERNIGHT: Isrotel Nevo Hotel – Dead Sea
TUESDAY, JANUARY 14 - Up to Jerusalem
YOUR DAY INCLUDES:
Wadi Qilt (Wilderness) - the wilderness where Jesus was tempted by Satan

Up to Jerusalem

Mount of Olives - a hill overlooking Jerusalem from the east where Jesus ascended to heaven

Dominus Flevit on Palm Sunday Road - walk in the footsteps of Jesus down Palm Sunday Road and visit a church commemorating Christ's weeping over Jerusalem

Garden of Gethsemane - the traditional location where Jesus prayed the night he was betrayed
OVERNIGHT: Dan Panorama Hotel – Jerusalem
---
WEDNESDAY, JANUARY 15 - Israel: Yesterday & Today
YOUR DAY INCLUDES:
Model of Herodian Jerusalem - a model of Herodian Jerusalem as it looked at the time of Christ

Shrine of the Book - a section of the Israel Museum housing the Dead Sea Scrolls

Israel Museum - the home of Israel's greatest archaeological treasures

Yad Vashem - Israel's memorial to the six million Jews killed in the Holocaust

Bethlehem – Church of the Nativity - traditional site of the birth of Jesus

Shepherds' Field - a serene hillside overlooking Bethlehem where shepherds tended their flock
OVERNIGHT: Dan Panorama Hotel – Jerusalem
---
THURSDAY, JANUARY 16 - Jerusalem in the Time of Christ
YOUR DAY INCLUDES:
Temple Mount - where the second Jewish Temple once stood, now home of the Dome of the Rock and Al-Aqsa Mosque

Pool of Bethesda / St. Anne's Church - the pool where Jesus healed an infirm man

Western "Wailing" Wall - a section of the Temple Mount foundation dating back to the 2nd Temple Period and the most sacred Jewish site in Jerusalem

Western Wall Tunnel - an underground excavation project which has exposed the full length of the Western Wall

Southern Temple Steps - part of extensive excavations that have unearthed steps from the time of Jesus leading up to the Temple Mount

City of David Excavations- Movie / Overlook - the original site of King David's capital of Israel

Warren's Shaft - part of the water system connected to the Gihon Spring

Hezekiah's Tunnel (wet) - historic and amazing tunnel dug by Hezekiah to survive the Assyrian siege of Jerusalem

Pool of Siloam - the pool built by King Hezekiah where Jesus sent the man born blind to be healed
OVERNIGHT: Dan Panorama Hotel – Jerusalem
---
FRIDAY, JANUARY 17 - The Passion of the Christ
YOUR DAY INCLUDES:
Saint Peter in Gallicantu - the traditional location of Caiaphas' House where Jesus was taken after His arrest (from here you will also capture a panoramic view of the City of David)

Upper Room - the traditional location of the Last Supper

Hezekiah's City Wall - wall built by King Hezekiah to prepare for the Assyrian invasion

Roman Cardo - the ancient Roman main street through the Old City

Antonia Fortress / Ecce Homo - the traditional location where Jesus was beaten and mocked with a crown of thorns

Via Dolorosa - the "way of the cross" leading to the traditional site of Jesus' crucifixion

Church of the Holy Sepulchre - the traditional site of Jesus' crucifixion

Free Time

Gordon's Calvary and the Garden Tomb - a memorable communion service and an ancient tomb similar to the one in which Christ was buried

Farewell Dinner – American Colony - a special dinner to rejoice and reminisce over the extraordinary days spent together
OVERNIGHT: Dan Panorama Hotel – Jerusalem
---
SATURDAY, JANUARY 18 - Homeward bound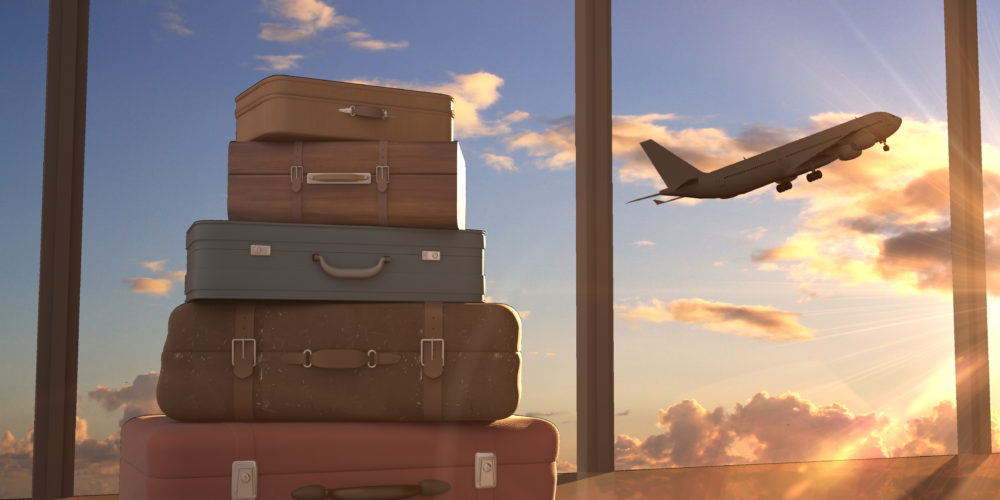 With heart-changing memories of our walk in the footsteps of history, we arrive back home. May we never be the same!
*Itinerary is subject to change. To best serve the group, the schedule may be altered or substitutions made at the discretion of your tour leader and guide.
LAND-ONLY* TOUR COST
Tour Cost: $4,095 per person (double occupancy)
Single Occupancy: +Additional $1,380
---
PAYMENT SCHEDULE
Deposit: $750 per person, due with registration
2nd Payment: $1,500 per person, due by August 25, 2024
Balance due by October 24, 2024
*Your payment will be automatically processed following the payment schedule above. If your payment date falls on a weekend or holiday, your payment will be processed on the following business day.
---
CANCELLATION POLICY
To view cancellation policy and other important information, please go to the Terms and Conditions.
---
INCLUSIONS
Airport/Hotel Transfers
Transportation between Tel Aviv's Ben Gurion Airport (TLV) and the tour's first and final hotels is included in the tour cost and will be arranged by Morning Star Tours.
Hotels
Deluxe accommodations included.
Meals
All breakfasts and all dinners included.
Gratuities
All necessary tips included.
Entrance Fees
All required fees included.
Headsets
You will be able to hear the guide and leader speak clearly from a distance and in noisy areas through the high-quality headsets provided to each guest.
Personal Pre-Trip Preparation Materials
Special materials provided to prepare physically, mentally, and spiritually for your adventure ahead.
24-Hour Concierge
Our in-country representative will be available to assist you and your group with any needs while on the ground.
When should I purchase airline tickets?
Morning Star Tours recommends waiting to purchase your airfare until the minimum number of guests have registered for this tour.  This is in order to avoid penalties and fees imposed by the airlines should changes occur. Morning Star Tours will notify you once this number has been reached and are happy to answer any questions you may have regarding airfare.
---
What is the baggage allowance?
For international flights, you are generally allowed one checked bag and one carry-on at no additional cost, with the following parameters: up to 50 pounds and 62 inches (L+W+D) for checked bag and up to 40 pounds and 45 inches (L+W+D) for carry-on.  Baggage restrictions often vary by airline.  It is important to refer to the airline's international baggage regulations prior to packing, as these can change without notice.
---
When should I arrive into Tel Aviv?
Please plan to depart the U.S. on Tuesday, January 7, 2025 and arrive into Tel Aviv's Ben Gurion Airport (TLV) on the afternoon of Wednesday, January 8, 2025.
---
When should I depart from Tel Aviv?
Please plan to depart from Tel Aviv's Ben Gurion Airport (TLV) on Friday, January 17, 2025 (after 10 PM), or the morning of Saturday, January 18, 2025  *(Hotel overnight on Saturday, January 18, 2025 is included in tour cost).
---
Can I use frequent flyer miles to purchase my airline ticket?
Yes; however, due to airline contract restrictions, MST cannot purchase these tickets for you. Please see Tel Aviv arrival and departure information.
---
Can Morning Star Tours help me with my flights?
Yes! We are pleased to assist with flight arrangements! Please contact Kayla Chandler, at kayla@morningstartours.com.
---
What is the Cancellation Policy for this tour?
To review the Cancellation Policy for this tour, please go to the Terms and Conditions.
---
What are the Covid protocols for visiting Israel?
There are currently no Covid protocols for guests travelling to Israel.
---
Should I purchase Travel Insurance?
Even those who play it safe can face medical emergencies, political unrest or worse. When the unforeseeable becomes reality, you want the coverage that travel insurance can provide. Much more than trip cancellation, travel insurance is financial protection with emergency assistance to keep you safe as you travel the world. With recent global events involving Covid-19 (both from a medical perspective, as well as trip interruption/cancellation perspective), having the security of travel insurance is critical. Travel insurance can help you avoid penalties and protect your investment.
Companies vary regarding the length of time to purchase trip insurance to cover pre-existing conditions and/or the "cancel for any reason" feature (example: TravelSafe requires purchasing insurance with 21-days of your deposit date). You are welcome to use any company for trip insurance. The company we have worked most closely with is TravelSafe Insurance, and their plans with pricing can be reviewed at their website. Using this link provided will link your policy to Morning Star (which makes it much easier for us to assist you should a claim be necessary).
---
Are all gratuities included?
Yes! A generous tip to guides, drivers, hotel staff, and those serving you at applicable sites is included in your tour cost. We pray that this provision is a blessing and a testimony to those who serve you in The Land.
---
What out-of-pocket expenses should I expect?
Please plan to bring spending money for lunches (about $20-$30 per day), sodas, bottled water, and personal expenses such as souvenirs, laundry, or room service.
---
Should I bring my young children on the tour?
Young children may find the pace of the tour to be too rigorous, and may find the time on the tour bus and quiet times of teaching challenging. We recommend that guests be age 13 or above.
---
How much walking will we be doing?
You will average three to five miles of walking per day on your tour. This walking is done in small increments throughout the day and you will have frequent opportunities to rest if needed. To prepare yourself, start walking a little each day. We recommend properly "breaking in" any shoes you plan to wear while touring.
INTERESTED?
If you're considering this trip but aren't ready to register just yet, fill out this quick form to be kept in the loop with Worship 24/7 and any updates regarding the trip.
REGISTER
We're delighted you are joining Worship 24/7 on this adventure! Please click below to register for the tour.  You will be taken directly to Morning Star Tours' official website to register.
If you have questions prior to or during the registration process, please contact Kayla Chandler, Tour Manager, at 972.690.0092.
To review the Cancellation Policy and other important information for this tour, please go to the Terms and Conditions.
YOUR TOUR MANAGEMENT TEAM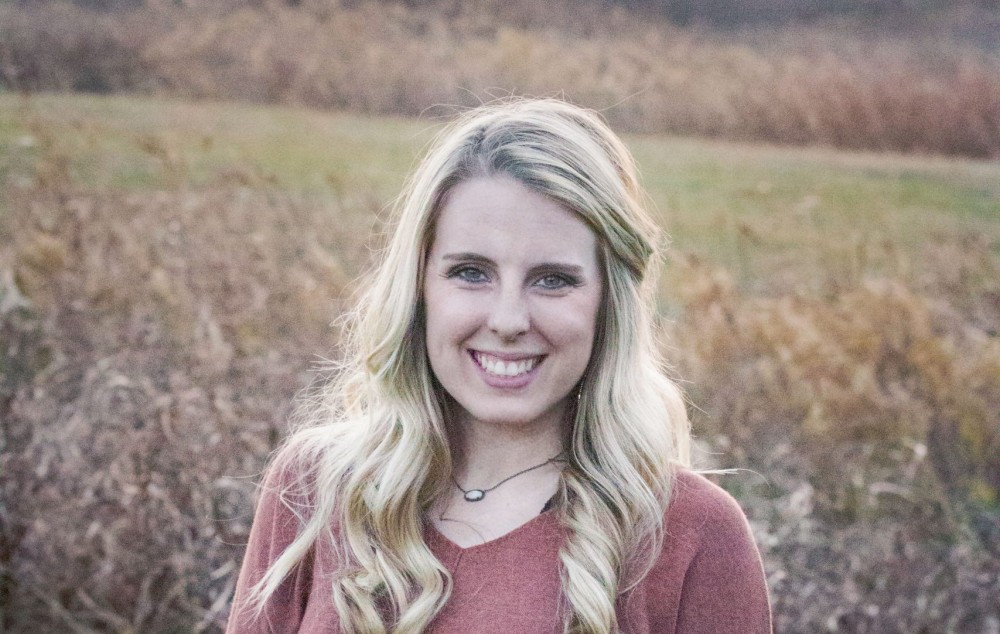 I am honored to serve you as you prepare to embark upon this spiritual adventure. My desire is to diligently take care of the details for you in order to experience the richness of what the Lord has in store throughout this journey.
Kayla Chandler